CUTTING MACHINE
SCREEN
CUT
ROLL
TO
ROLL
ROLL
TO
ROLL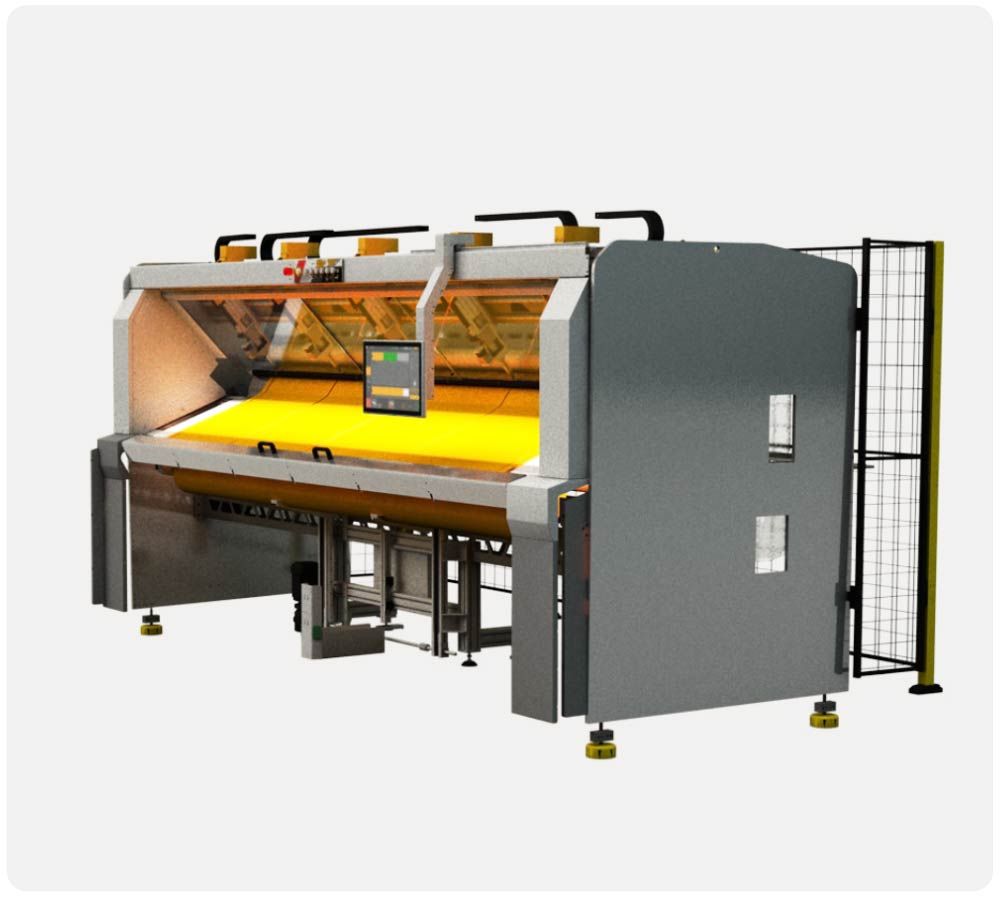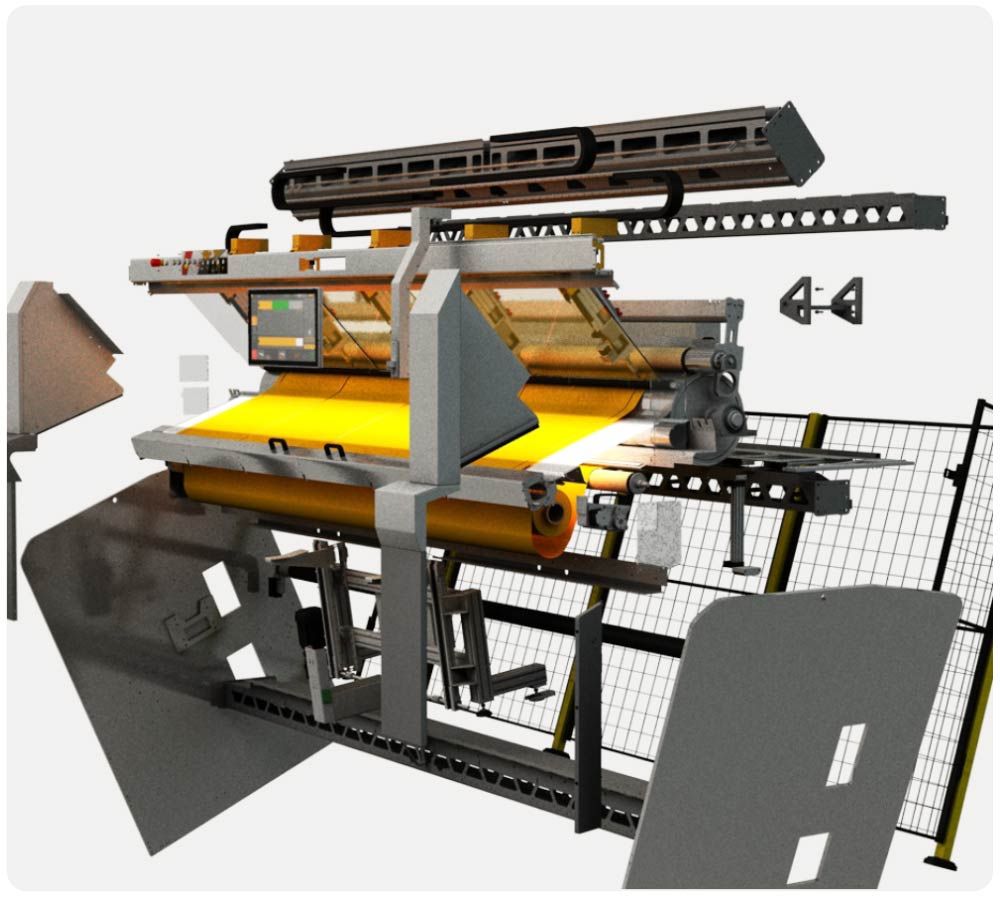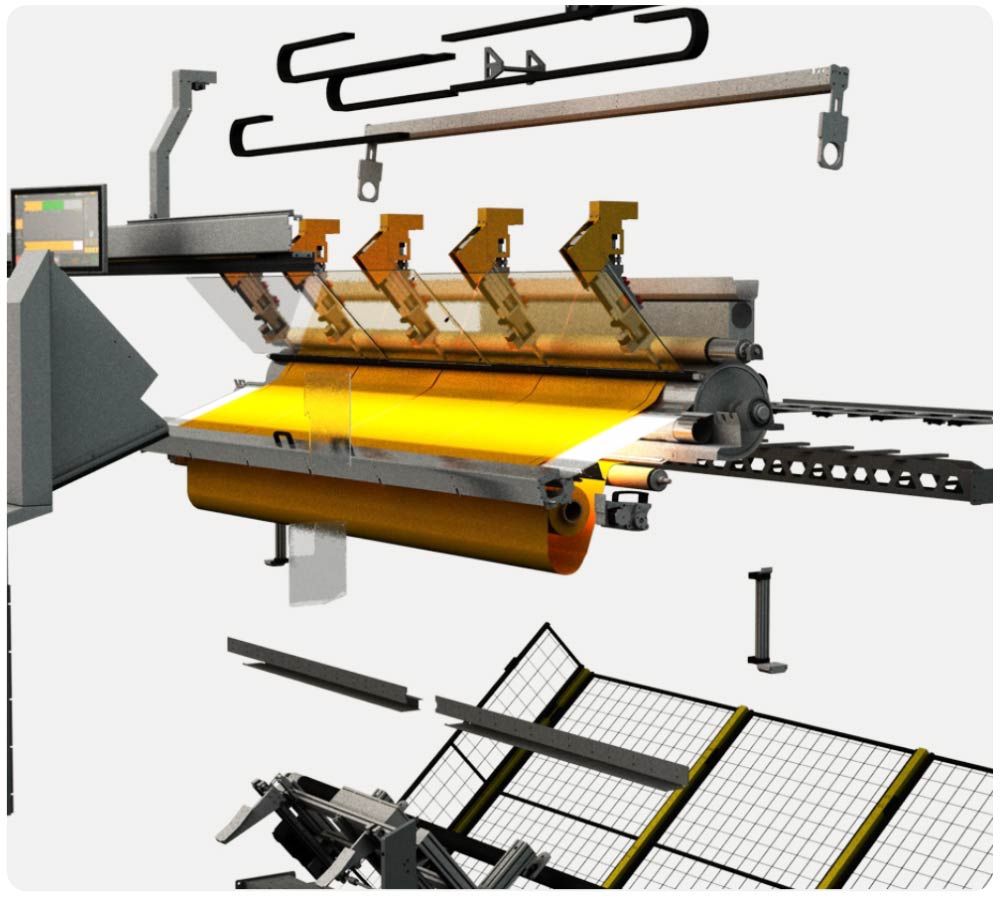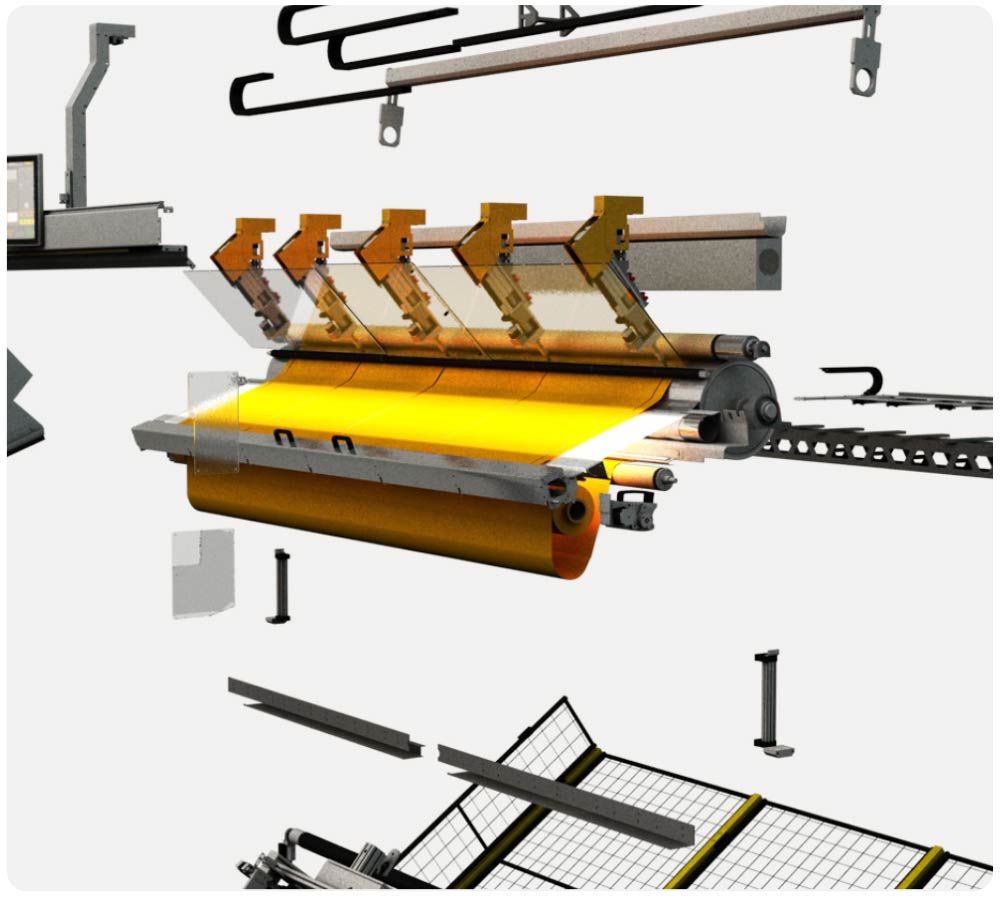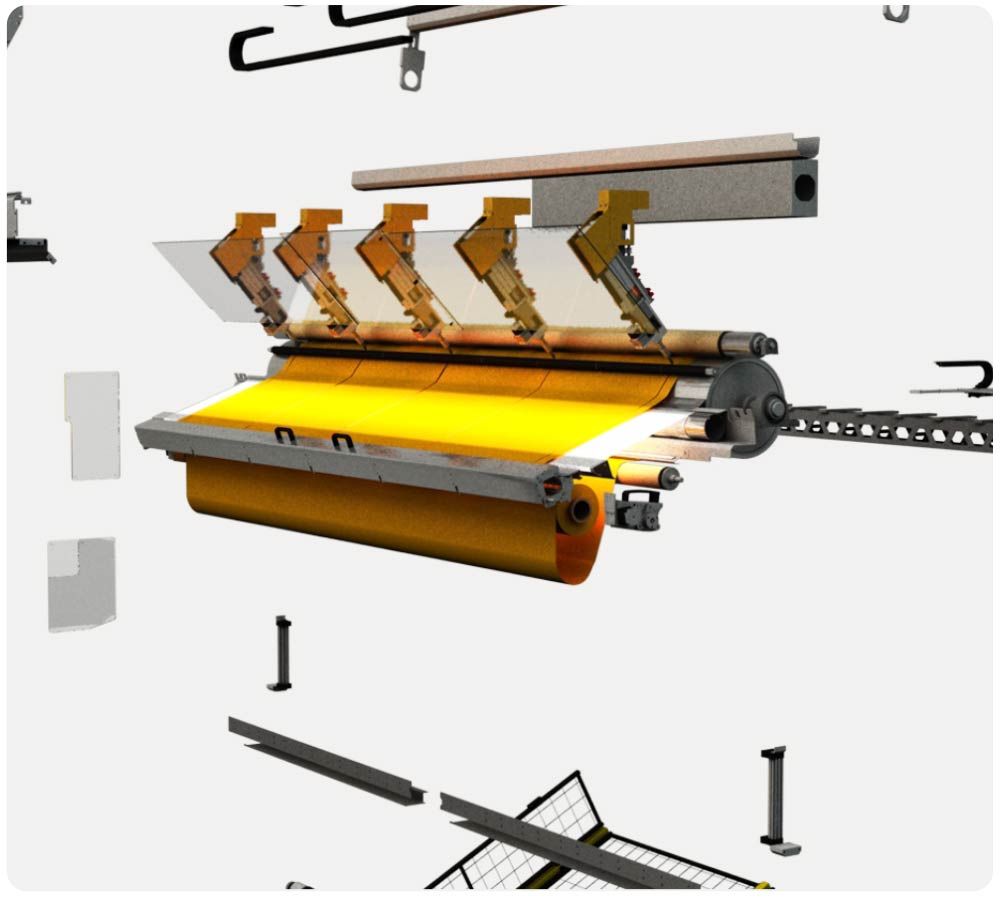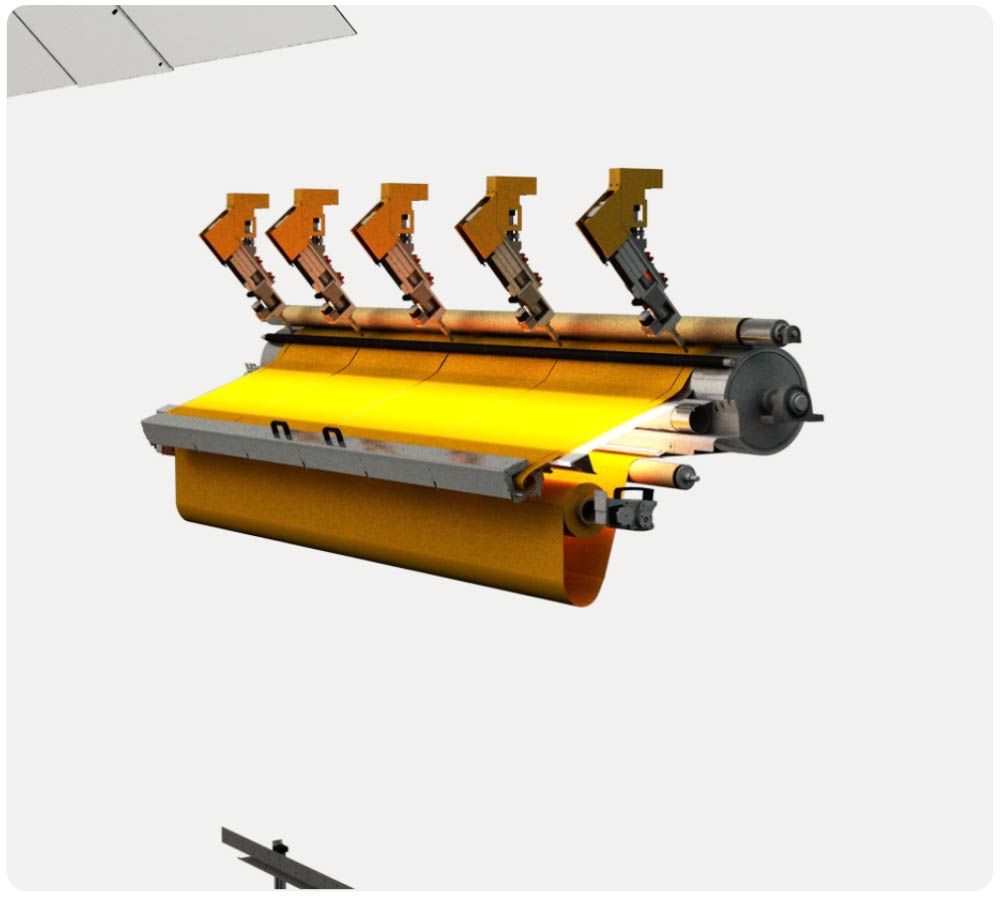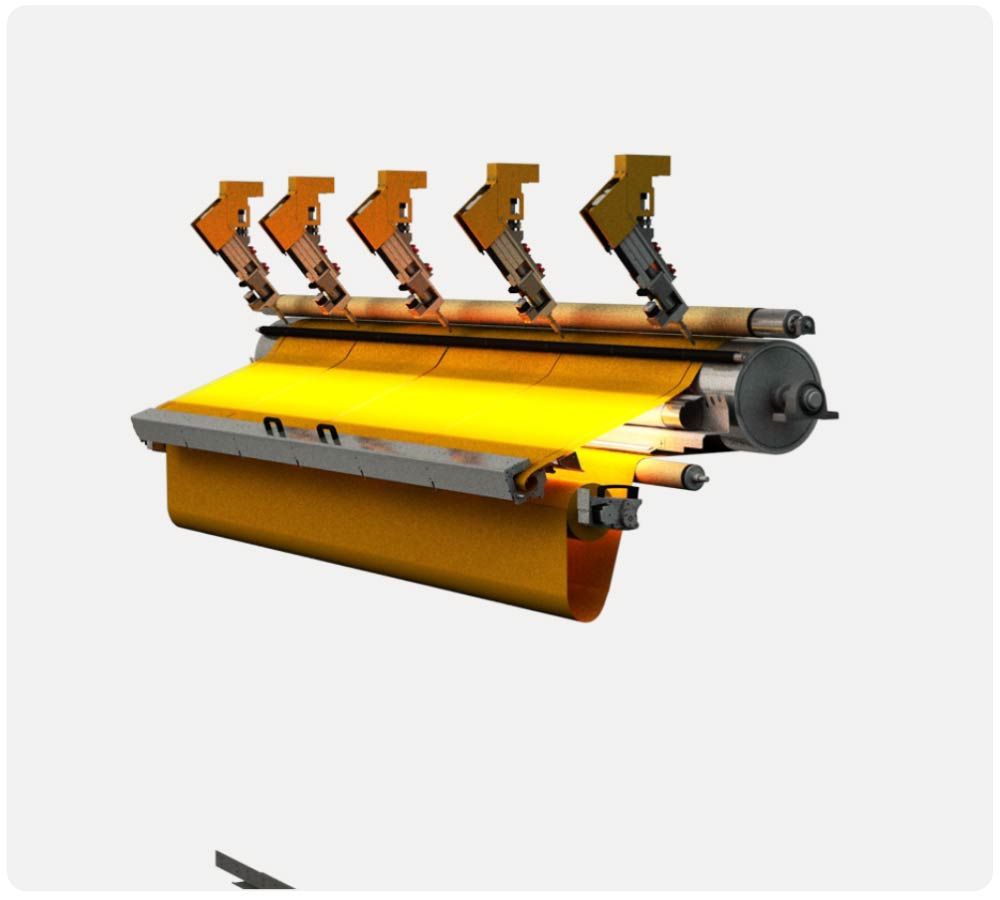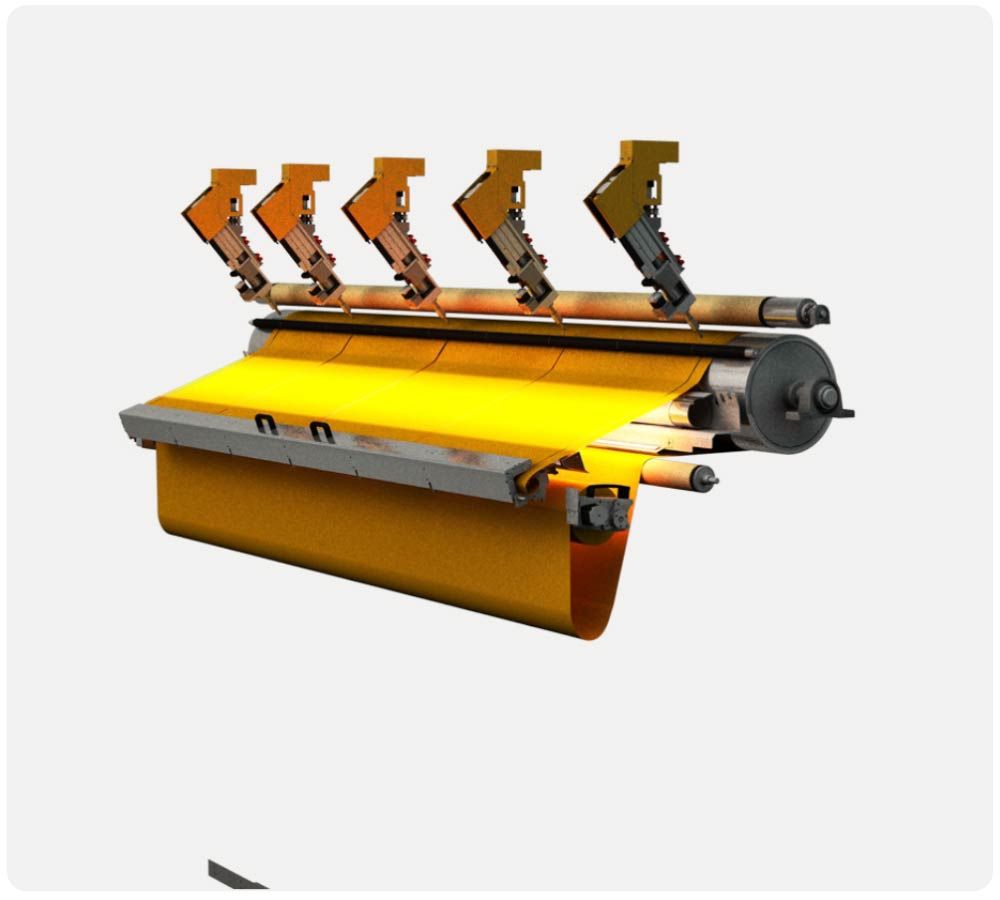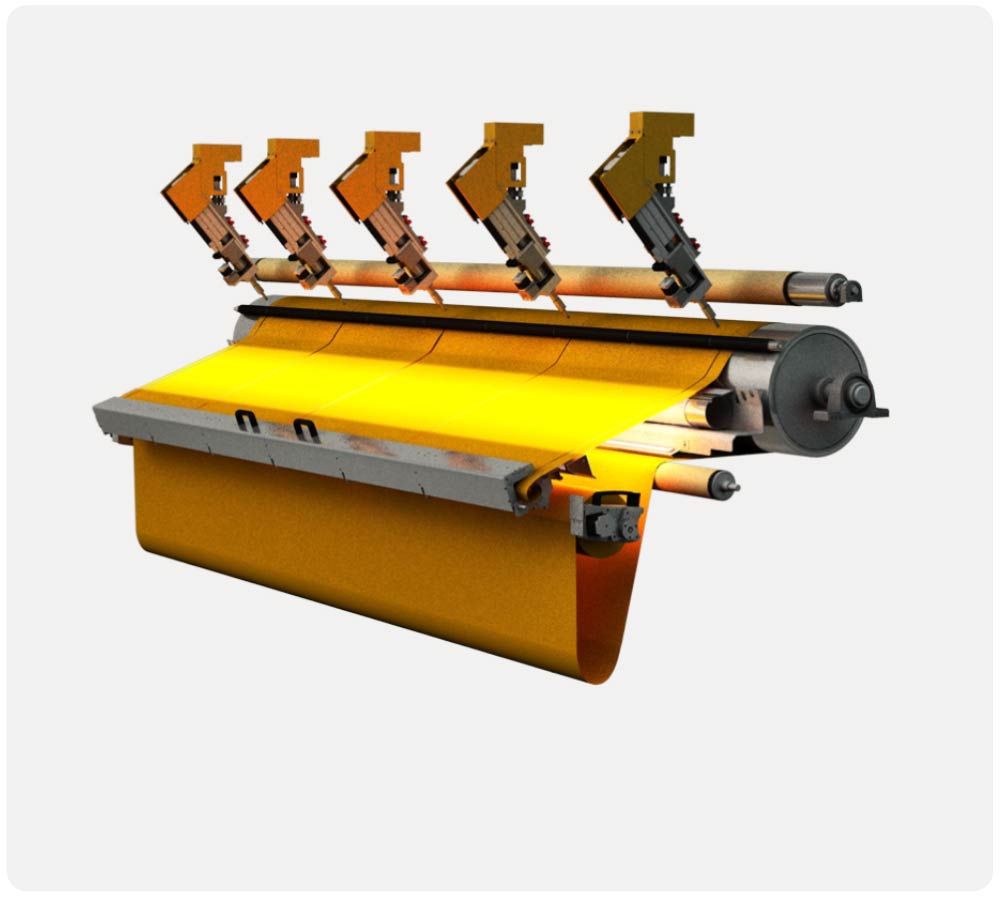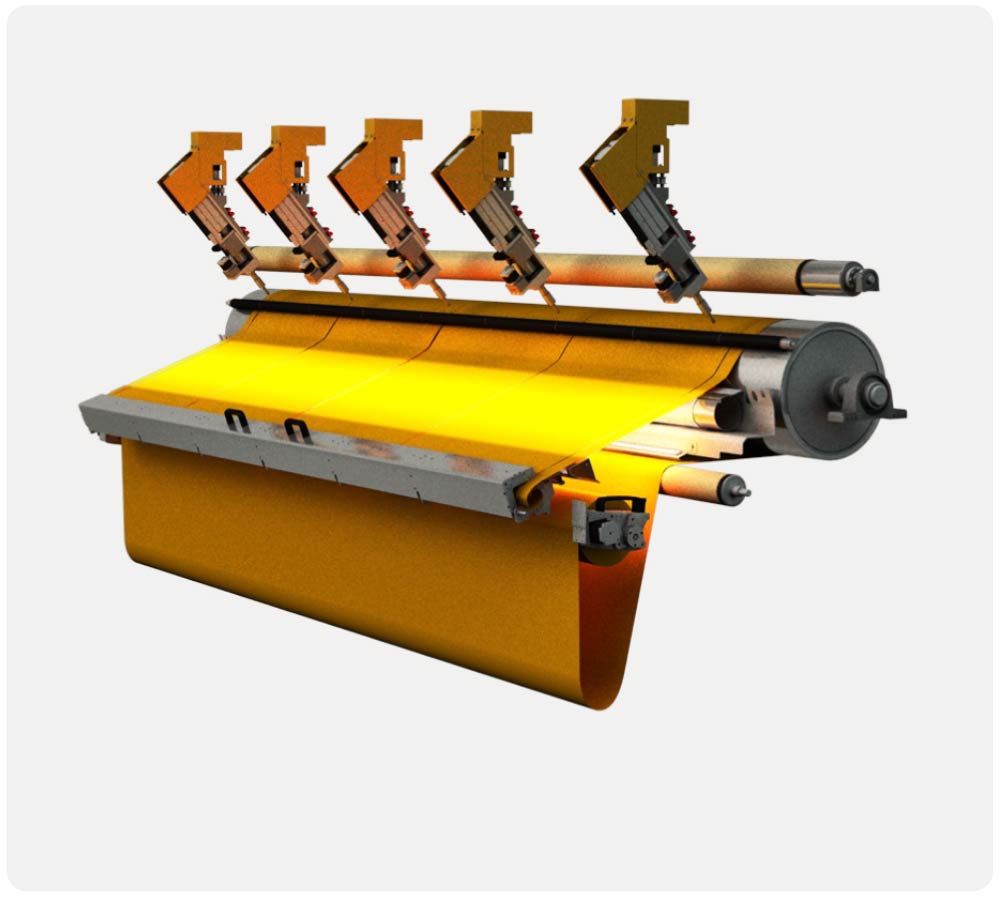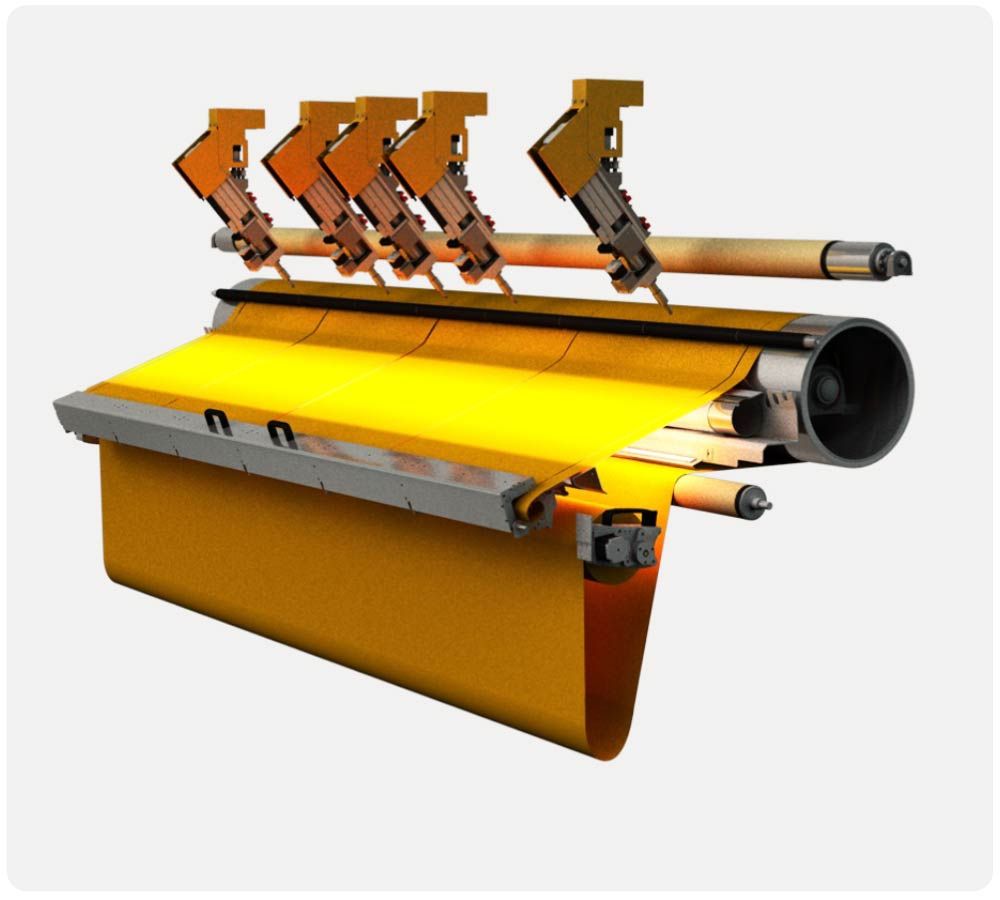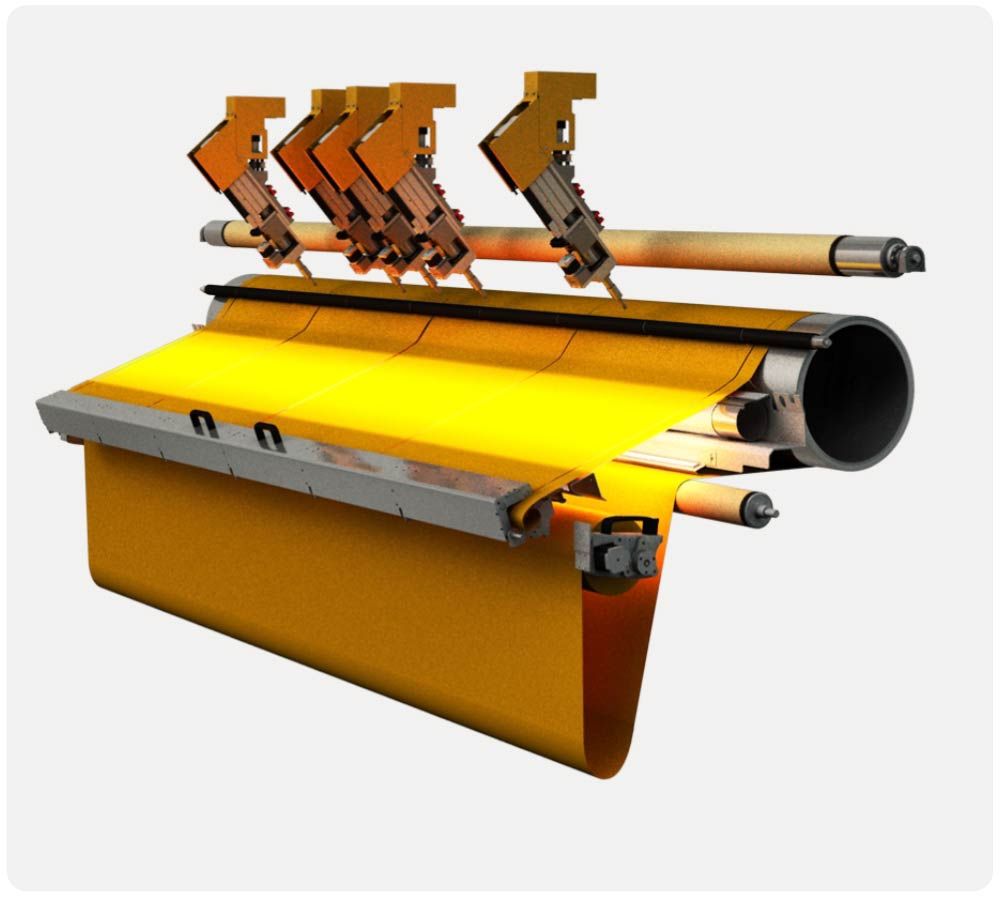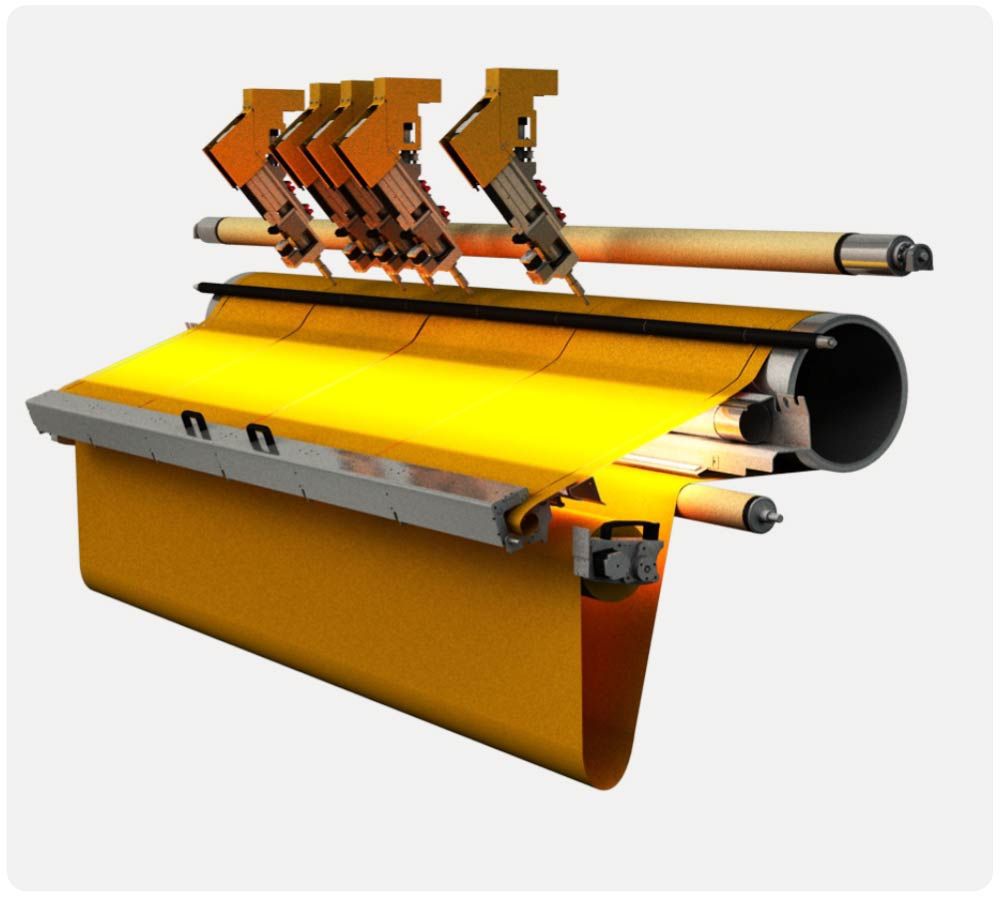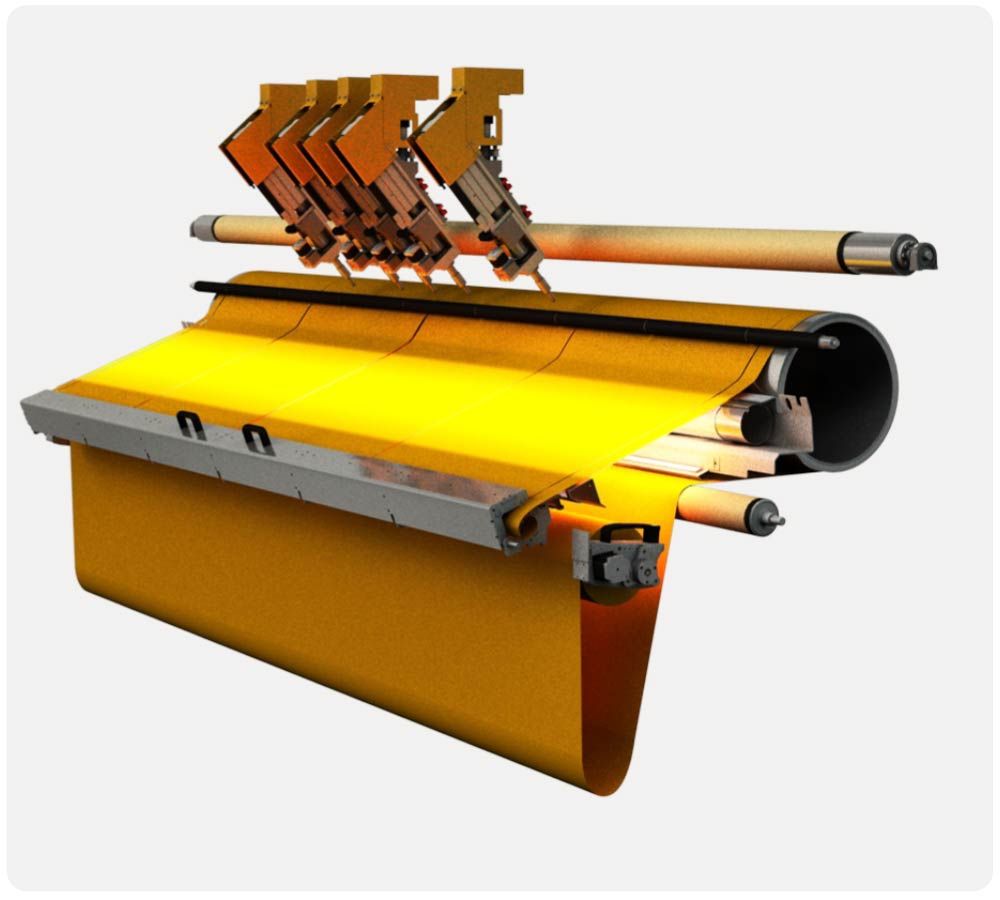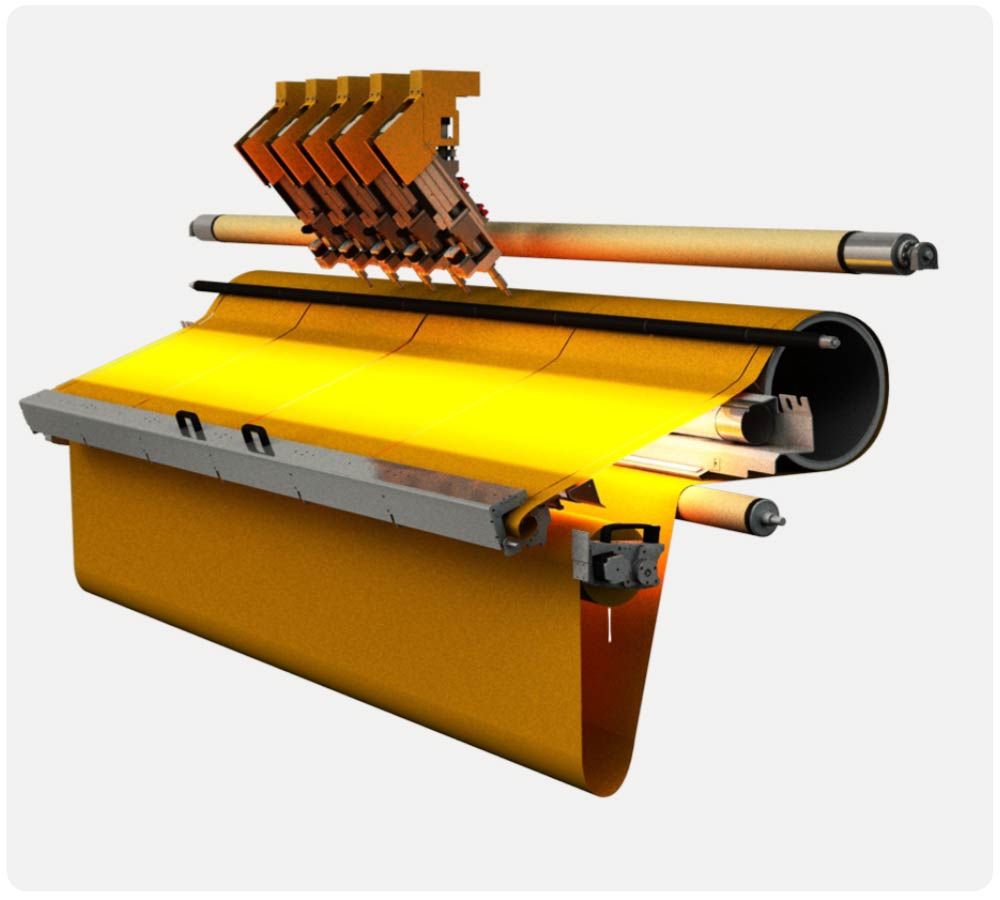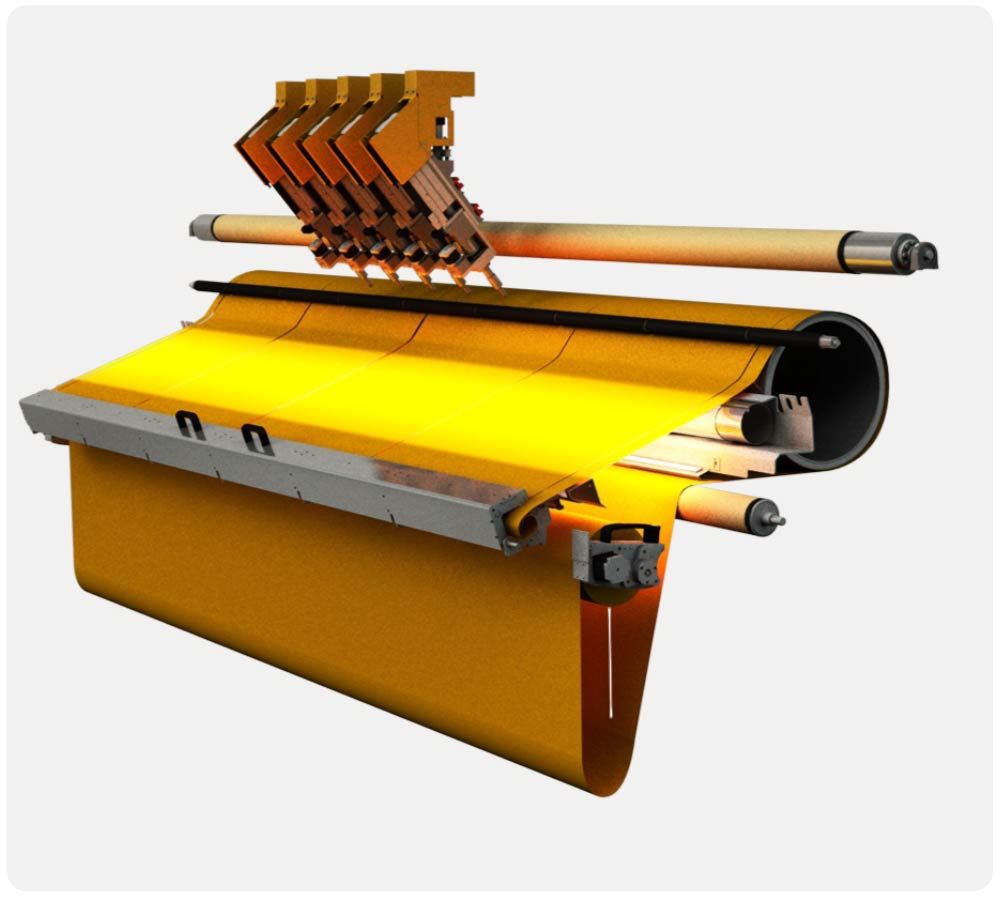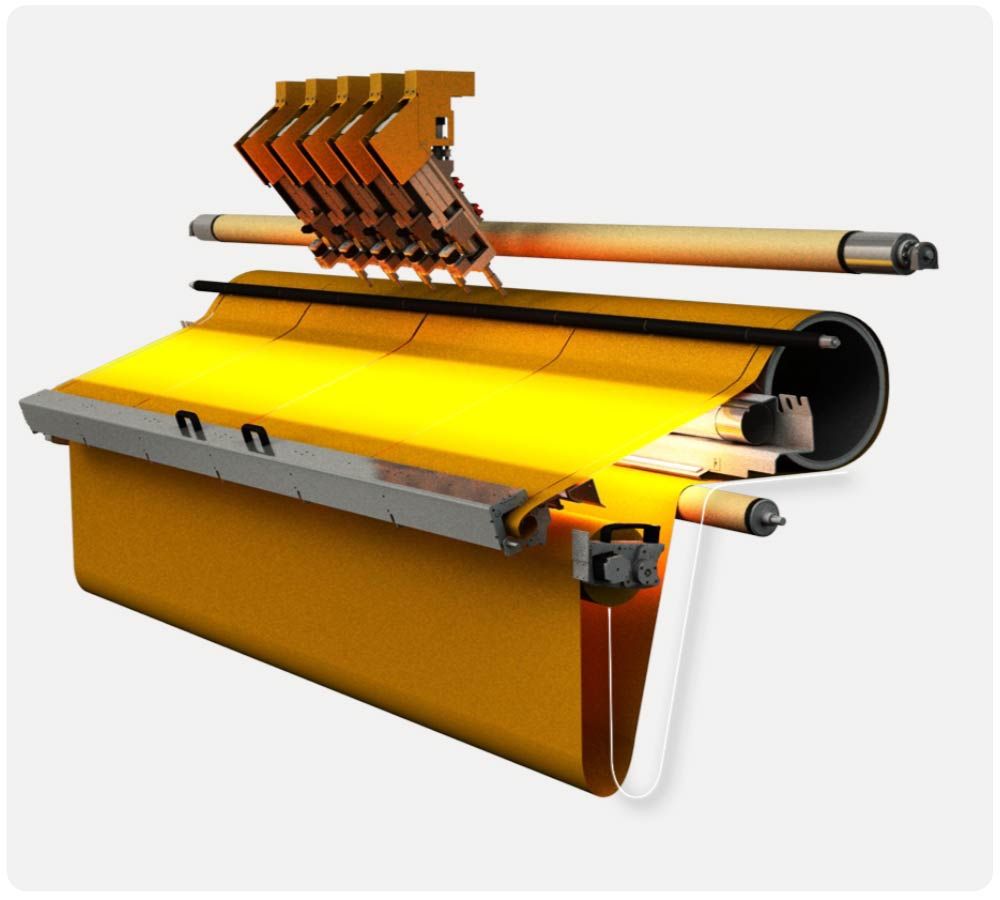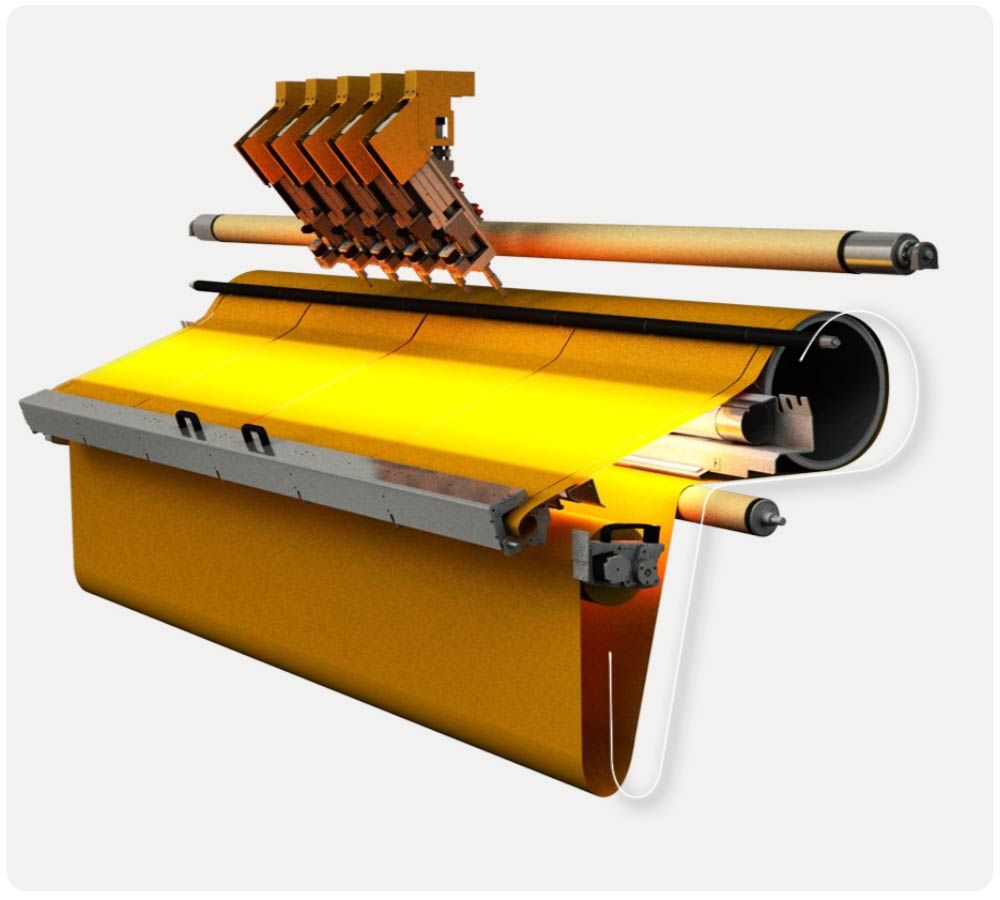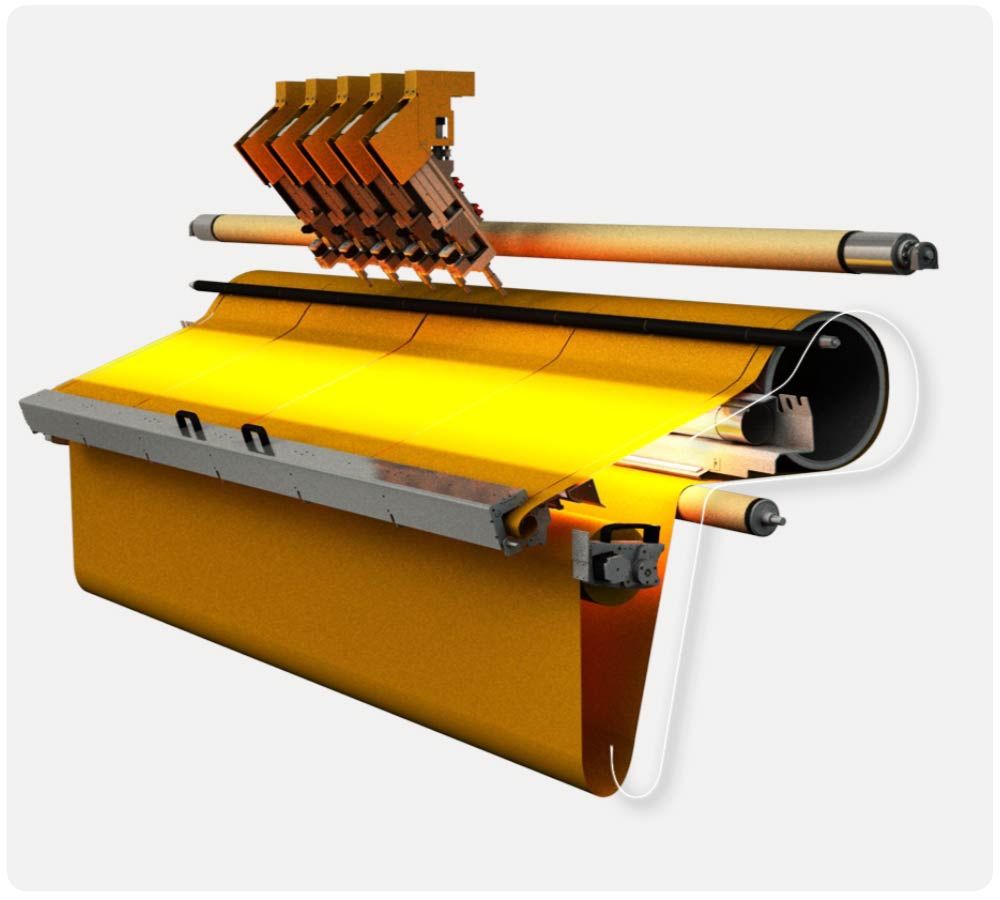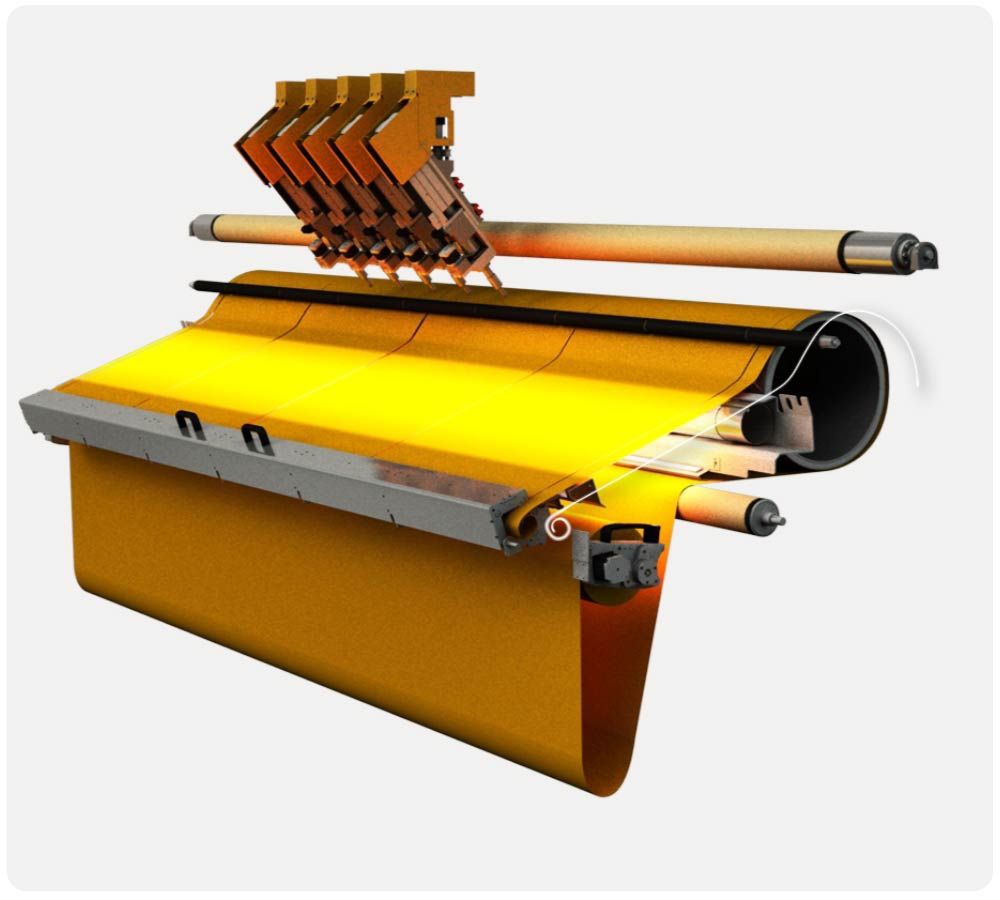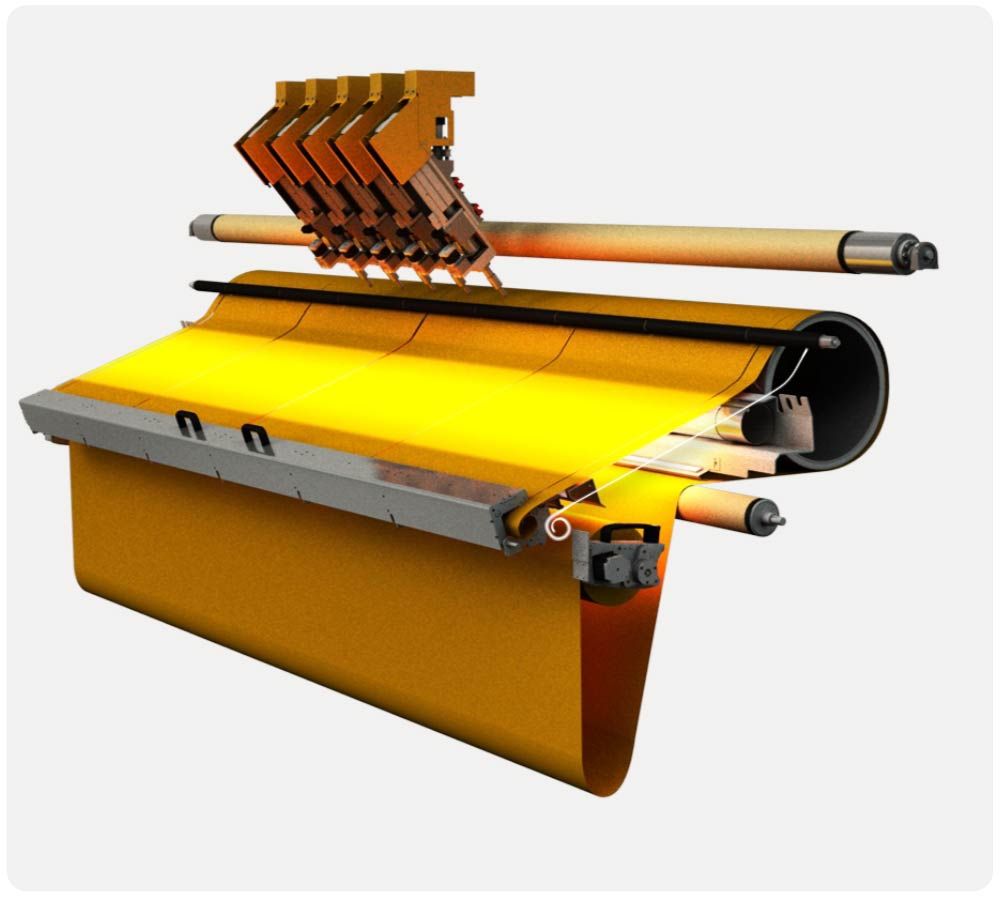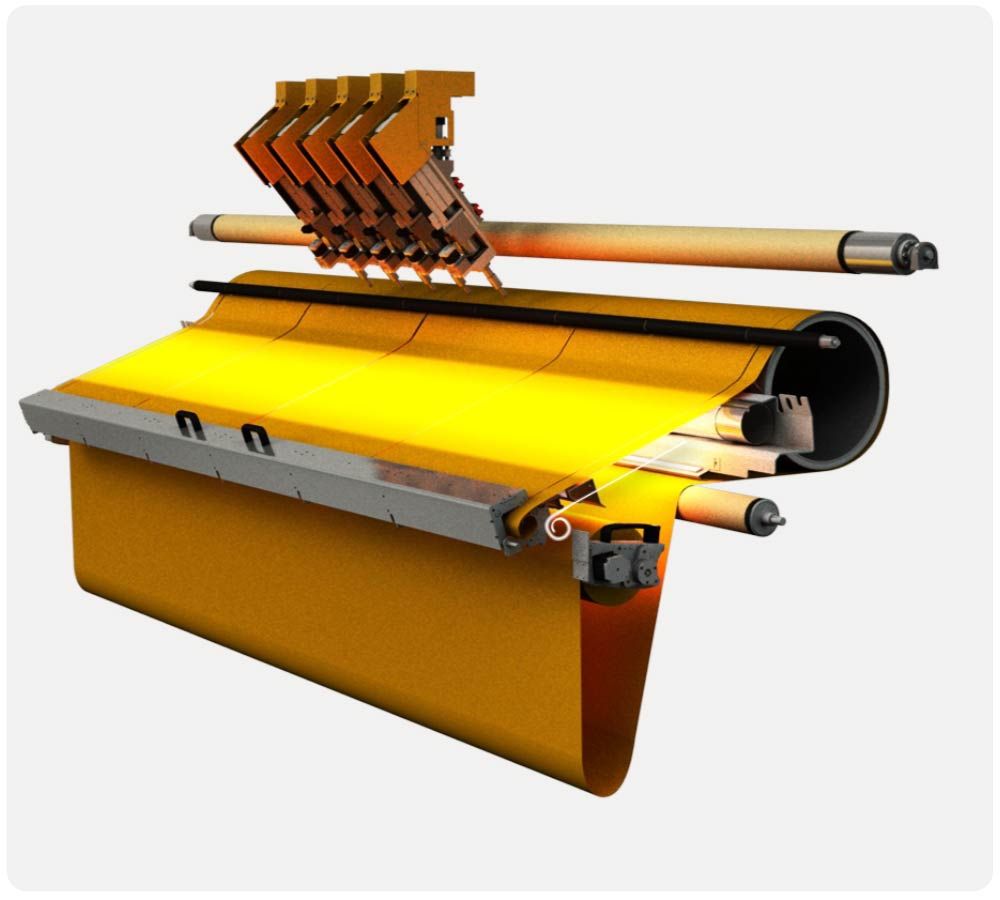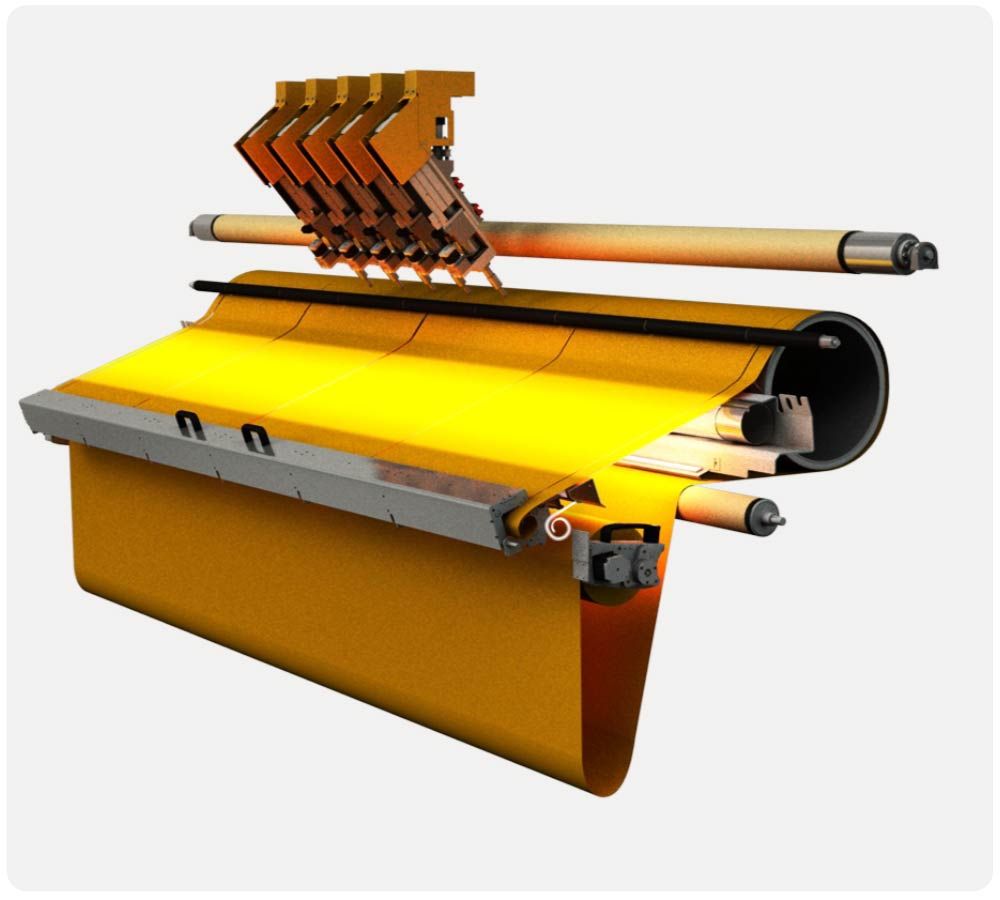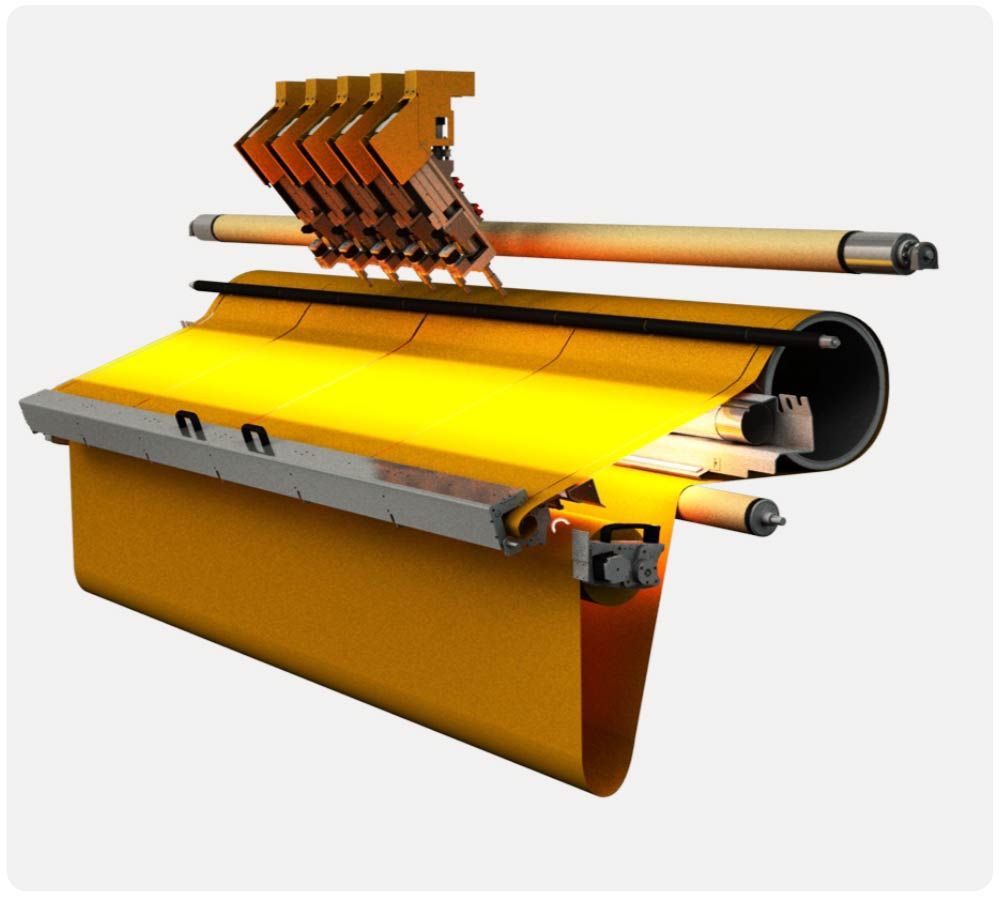 The revolutionary "from-roll-to-roll" design allows a significant increase in production capacity with a very small footprint of only 9m².
CUTTING TOOLS
The right cutting tool for all cases.
FROM SCREEN TO ACRYLIC
By using ultrasonic and cold knives, typical fabrics from exterior and interior sun protection such as acrylic, polyester, screen and Soltis can be processed.
THREE AXES PER CUTTING HEAD
Each cutting head has three axes:
Positioning axis
Cutting axis
Rotation axis
This means that the textile can be cut to millimetre precision, with a programmable cutting pressure, even in different shapes.
UP TO 6 x CUTTING HEADS
The ScreenCut can be equipped with up to 6 x cutting heads to cut several sheets from one roll at the same time.
NO OTHER MACHINE IS THAT FAST
2.3 x faster than conventional table cutting machine
Cutting cycle of only 38 seconds inclusive fabric handling process of a screen fabric with the average size of H 2.4m x W 2m.
The height of the fabric is cut from the width of the roll.
ALSO UNBEATABLE FOR ACRYLIC CUTTING
1.6 x faster than our predecessor model CUMASIX
Cutting cycle of only 1 min 53 sec inclusive fabric handling process of a standard awning with the average size of H 3m x W 4m.
(Left ScreenCut - Right Cumasix)
VARIANTS
The ScreenCut is available in various expansion stages.
ScreenCut Solo

With the ScreenCut Solo version, the fabric roll is moved manually into the machine from the front via a fabric roll carriage. By means of a built-in lift, the fabric roll is automatically lifted into the working area and can be fixed in the machine from there.

ScreenCut RLS

The ScreenCut RLS variant works with an automatic fabric roll changer at the rear of the machine. The fabric roll changer has two levels - one level as infeed and one level as return.

This means that there is hardly any waiting time, as the next roll can already be loaded from the RLS into the fabric roll changer.

ScreenCut RLS with MHS

The step towards "paperless production".

The ScreenCut can also be connected to the "Material Handling System MHS". Here, the individual blanks are assigned to defined storage compartments of the fabric trolleys by means of a "Pick-By-Light" function.
TECHNICAL DATA
The data may vary depending on the version.


Operating Area

Max. cutting width: 3,500mm
Max. cutting length: not limited (depending on material and material weight)

Fabric Roll

Fabric width: 420mm - 3.500mm
Cardboard tube width: 800mm - 3,640mm
Cardboard tube inner diameter: 45mm - 78mm

Max. roll weight: 100kg
Max. roll diameter: 280mm

Fabric Types

Screen (e.g. Copaco Serge 600, Mermet Satiné, etc.)
Soltis Perform 92
Soltis Lounge 96
Acrylic
Polyester

and similar textiles for interior and exterior sun protection

Dimensions and weight

Height: 2,080mm
Width: 4,400mm
Depth: 2.150mm

Weight: 2,500 kg (depending on equipment)

Connection

Electrical power: 400V / 50Hz, 3 phases, 16A
Pneumatics: Ø 8mm, stable 8bar, dry, oil-free (class 0), 120l/min
Network: Ethernet (100/1000 Mbit)